Bahamas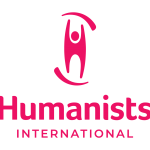 The Freedom of Thought Report is a unique worldwide survey of discrimination and persecution against humanists, atheists and the non-religious published by Humanists International. The Freedom of Thought Report by Humanists International is licensed under a Creative Commons Attribution-ShareAlike 4.0 International License. For more information please visit https://fot.humanists.international/ or contact report@humanists.international. 
The Commonwealth of The Bahamas is an island country consisting of more than 700 islands, cays, and islets in the Atlantic Ocean. The Bahamas became an independent Commonwealth realm in 1973. One of the richest countries in the Americas (after the US and Canada), the economy is based primarily on tourism and finance.
Constitution and government
The constitution and other laws and policies protect freedom of thought, conscience and religion, as well as freedom of opinion and expression. The constitution specifically forbids infringement of a person's freedom to choose and change religion and provides for the right to practice the religion or belief of one's choice. However, the constitution also requires the government to respect Christian values. And political and public discourse often invokes the country's strong Christian heritage and Christian values. The government meets regularly with Christian leaders, both publicly and privately, to discuss societal, political, and economic issues.
Education and children's rights
Religion is recognized as an academic subject at government schools and is included in mandatory standardized achievement and certificate tests. Christianity has a strong influence on religion classes in government-supported schools, which focus on the study of Christian philosophy and Biblical texts, and, to a lesser extent, comparative and non-Christian religions presented in a Christian context. The constitution allows students, or their guardians in the case of minors, to decline to participate in religious education and observance in schools.
Freedom of expression, advocacy of humanist values
Freedom of expression is well protected in the Bahamas. The small island nation has a well-developed and diverse media, including state-run radio as well independent broadcasters and newspapers. Access to the internet is unrestricted.